World Class Weekly #23, Tips on Getting that Garage Nice & Tidy
Best Tips To Organize Your Garage
Folks, Peter Parker's Uncle Ben said it best: with great power comes great responsibility. You've been dreaming for years now, dreaming of many things, but among those dreams is the goal to one day have a nice garage. But many people, perhaps you included, finally get that garage and end up filling it so full of junk that you start to avoid even going in there! But don't worry, World Class Cleaning Services is here with some tried & true easy ideas and best tips to organize your garage. Let's get to it!
#1 Tip to Organize Your Garage: Re-Purpose Pallets To Create a Storage Organization System
Some of these suggestions are DIY, some are store-bought. This one is definitely on the DIY side of things. You could pile all of your long-handled tools into a weird corner pile-up, or you could try re-purposing pallets to create a yard tool storage and organization system. If this isn't tidy enough for you, read on for our next suggestion.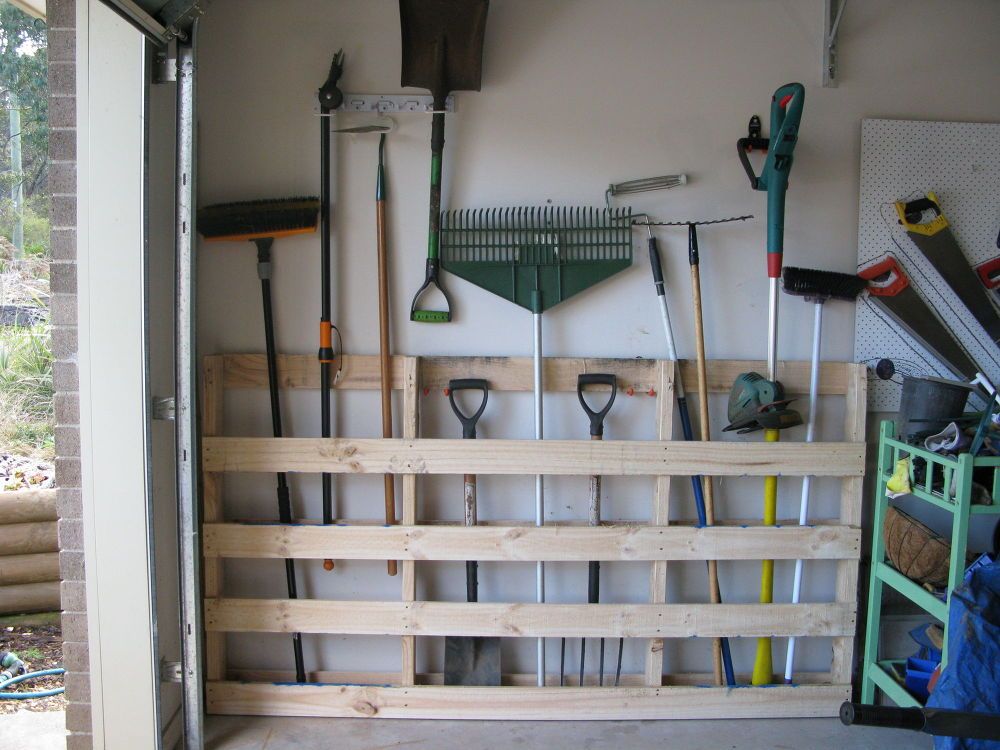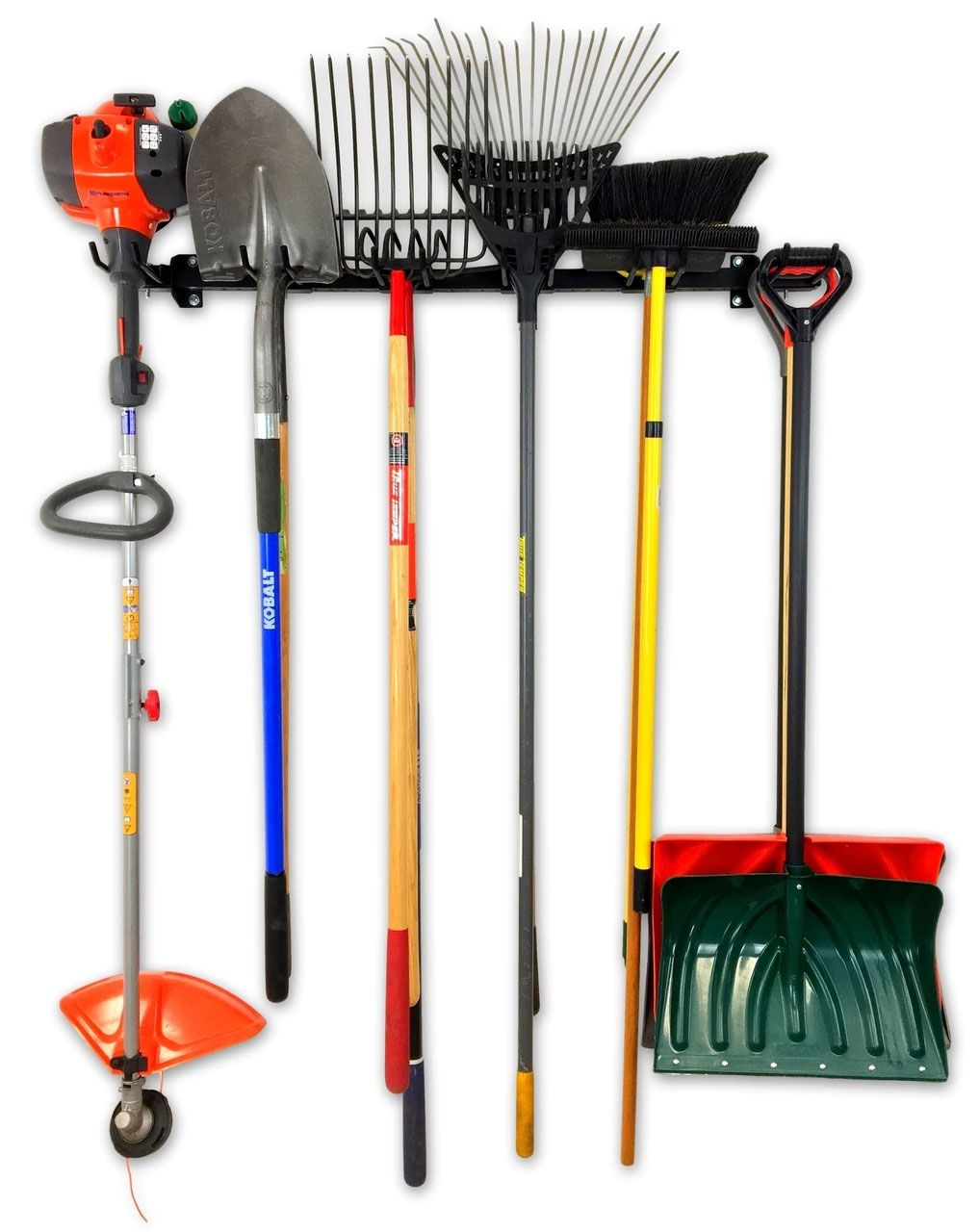 #2 Tip to Organize Your Garage: Install A Tool Wall Storage Rack
Instead of going the DIY route you could try an OMNI tool storage rack or any other similar solution found at any hardware store, Target, etc. Heads up! Keep reading because the next storage tip is going sky-high. Or, ceiling-high at least.
#3 Tip to Organize Your Garage: Use Plywood Ceiling Shelves
Many of us forget about leveraging unused ceiling space as storage. With a little elbow grease and a ladder, you can build plywood ceiling shelves for even more storage. If using a saw and hammer has you nervous, try our next idea.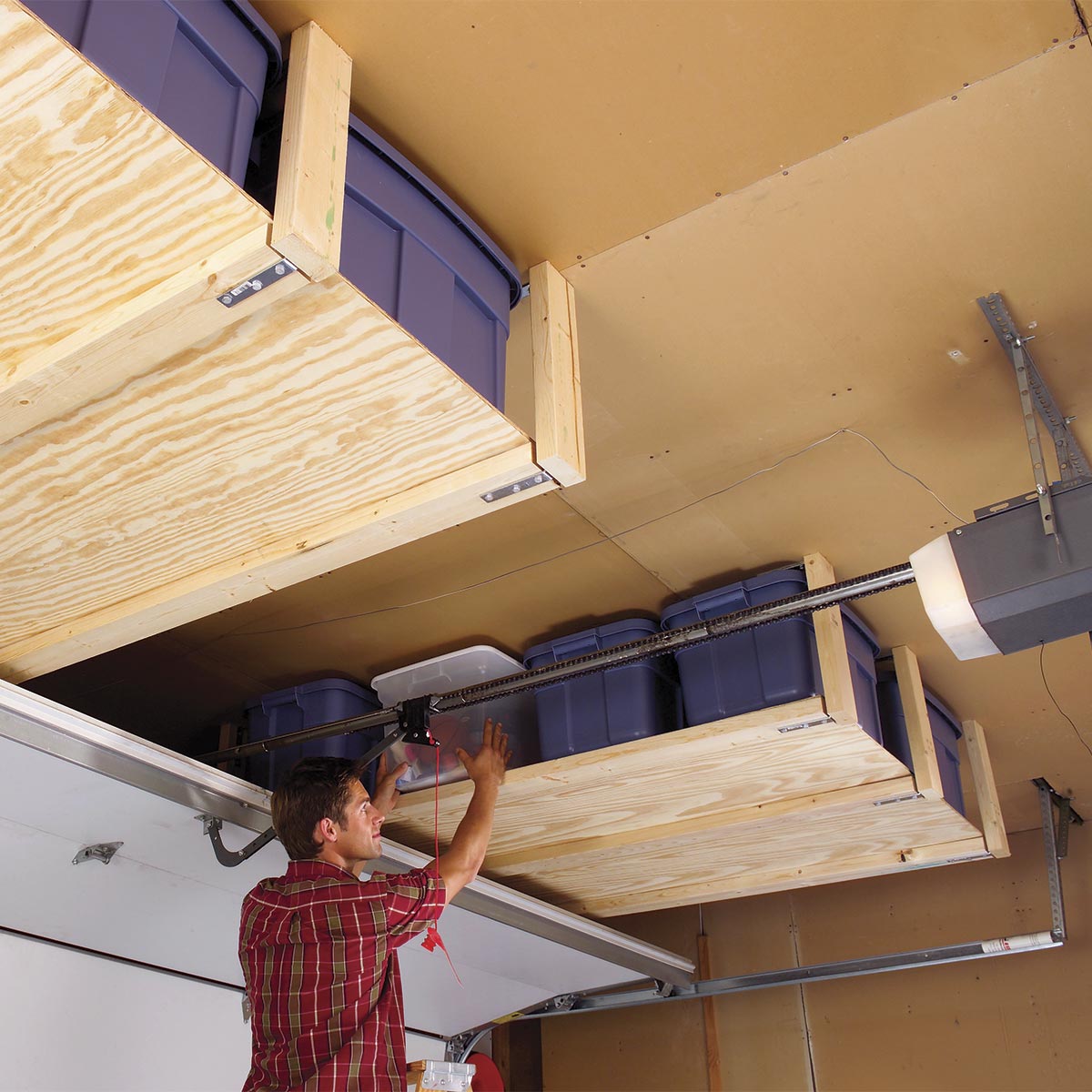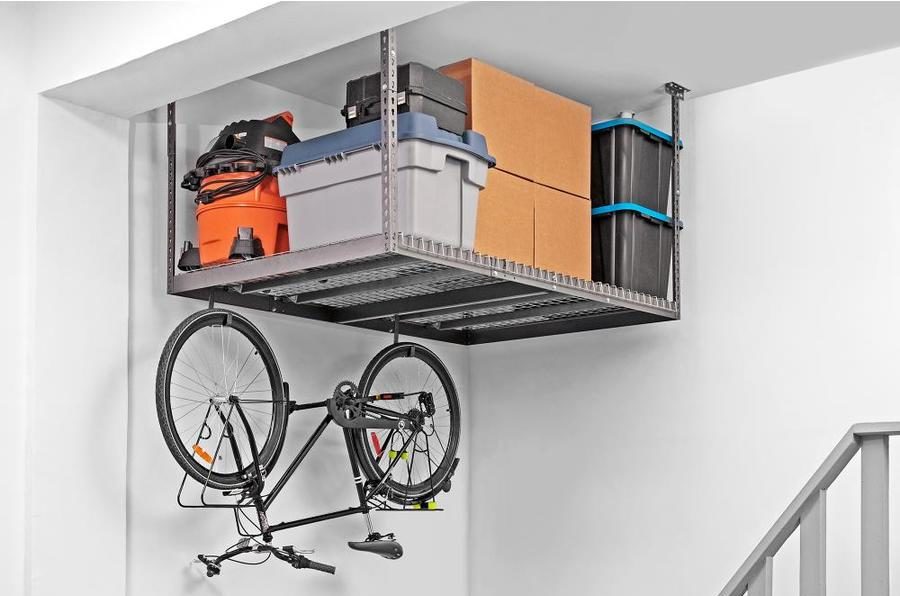 #4 Tip to Organize Your Garage: Use a Ceiling Storage Rack Kit
These can be purchased from any big box hardware store as well as on Amazon. Need bike-storage too? We all know those two-wheeled joy machines can take up a lot of garage space, which brings us to our next suggestion…
#5 Tip to Organize Your Garage: Use Storage Hooks
Cost effective storage hooks are the BEST for stealth storage, especially items horizontal items that can be stored vertically – like your bike. Get some fresh air and pedal to your neighborhood hardware store to score these inexpensive gems. These versatile hooks can be mounted on the walls (make sure to use two for each bike for safe storage), mounted on the ceiling with the bike hanging vertically from one hook, or use two hooks in your ceiling to hang your bike horizontally. There are certainly more sexy bike storage solutions out there, but they're also 5x the cost of these handy storage pals. Read on for our last dreamy and inexpensive garage organization solution for your tool collection.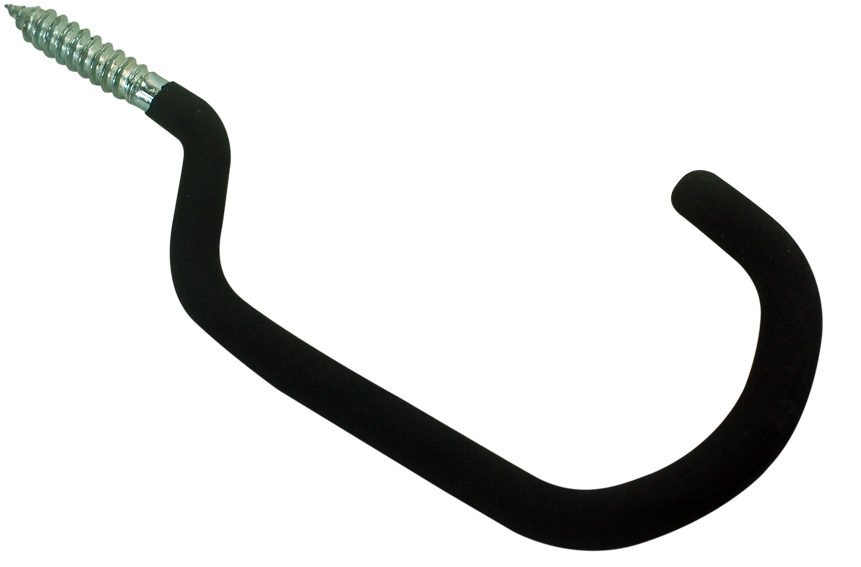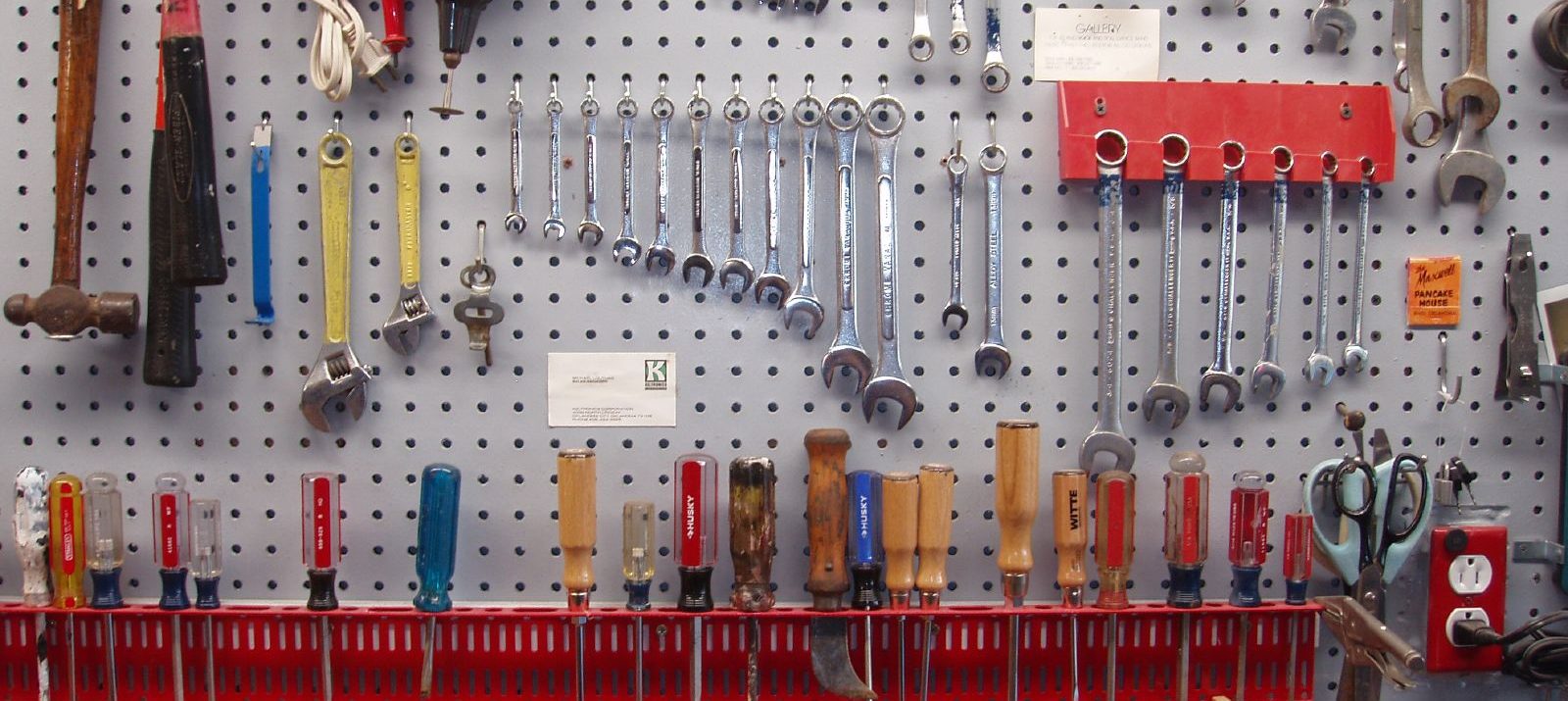 #6 Tip to Organize Your Garage: Use Pegboards To Organize & Store Your Tools & Gadgets
Pegboards and hooks are a simple customizable solution for keeping your assortment of gadgets and tools organized. You can easily add more pegboards and hooks as your storage needs grow.
Thanks for joining us, folks! We hope you learned a thing or two and, as always, consider reaching out to us for a quote! 804-201-4010

We Provide The Best Thorough & Reliable Residential Green House Cleaning Services in Richmond VA
Our Clients Love Us!
Read Our Reviews
[testimonial_rotator shuffle="1"]
World Class Cleaning Packages
Deluxe Home Cleaning
In addition to the Standard Package, this package emphasizes detailed hand cleaning and focuses special attention to heavy dust build up, heavy kitchen buildup and heavy bathroom build up. Click for details
Standard House Cleaning
This package is a follow up to the Deluxe cleaning. It is also for the home that has had someone keeping up with the cleaning chores and just in need of a spruce up. Click for Details
Additional Cleaning Services
World Class Cleaning Services is happy to build a cleaning services package specific to your needs—and to your space. Click for Details