World Class Weekly #23, Tips on Getting that Garage Nice & Tidy
World Class Weekly #23, Tips on Getting that Garage Nice & Tidy
Folks, Peter Parker's Uncle Ben said it best: with great power comes great responsibility. You've been dreaming for years now, dreaming of many things, but among those dreams is the goal to one day have a nice garage. But many people, perhaps you included, finally get that garage and end up filling it so full of junk they start to avoid even going in there! But don't worry, World Class Cleaning Services is here with some tried & true tips on how to get that Garage nice & tidy. Let's get to it!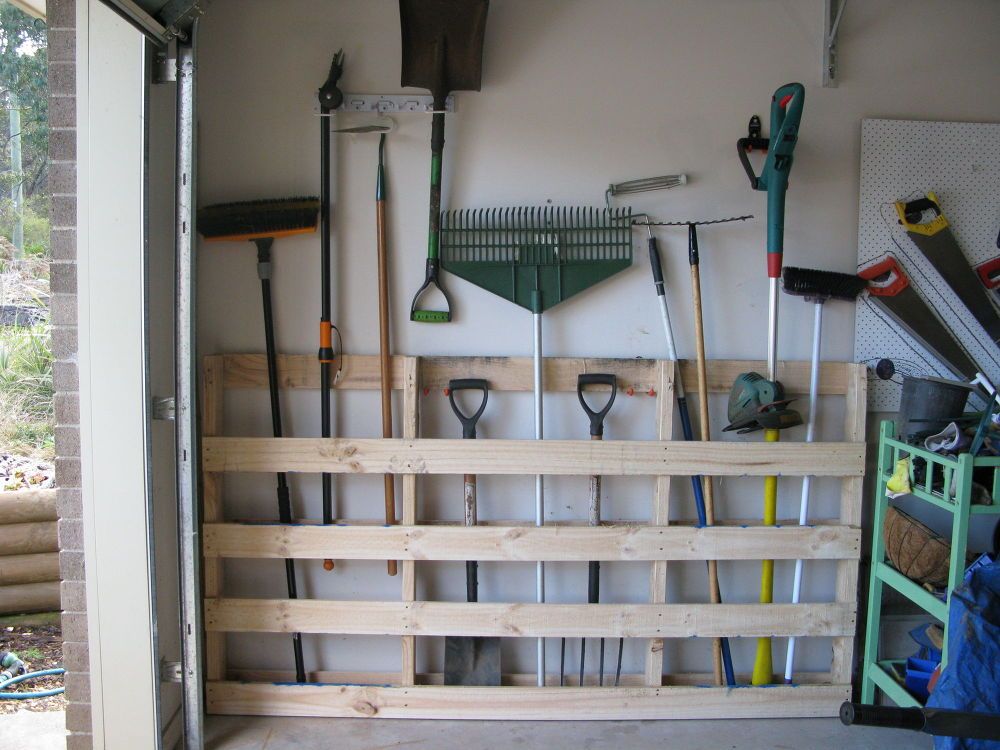 1. Pallet Organization System. Some of these suggestions are DIY, some are store-bought. This one is definitely on the DIY side of things. You could
pile all of your long-handled tools into a weird corner pile-up, or you could try something like the suggestion above or the next suggestion on our list. 
2. Store-bought tool storage rack. Instead of going the DIY route you could try this OMNI tool storage rack or any other similar solution found at any hardware store, Target, etc. Heads up! The next storage tip is going sky-high. Or, ceiling-high at least.

3. Plywood ceiling shelves. You can find these DIY plans here at familyhandyman.com, or for the next suggestion you can go the store-bought route.

4. Go the store-bought ceiling storage route. This can be purchased from Lowe's or probably any other big box hardware store. Notice the hanging bike-storage underneath? Those two-wheeled joy machines can take up a lot of space, which brings us to our next suggestion…

5. Folks these $3 hooks are the TRUTH. They can be found at any hardware store and can be mounted on the walls (use two for each bike), mounted on the ceiling with the bike hanging vertically from one hook, or mounted on the ceiling with the bike hanging horizontally from two hooks. There are certainly more sexy bike storage solutions out there, but they're also 5x the cost of these bad boys. Onto the last suggestion, and many people's dream solution for all their tool storage woes.

7. Go the pegboard route. Ahh, the pegboard. So customizable down to the finest detail, down to the smallest tool. These storage systems can also be found at just about any hardware store, big or small. You can start with one small square of pegboard, and add more boards/hooks as needed!
Well, that wraps it up folks! While you work on getting that garage a little more organized, we'll be happy to take care of the house-cleaning. Give us a call at (804) 201-4010!